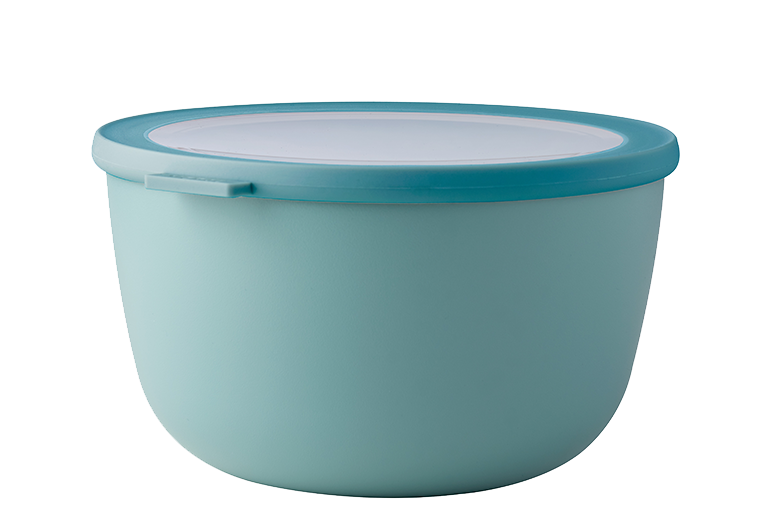 Cirqula – for a complete circle of use
After a busy day at work, or after a fun night out, you don't want to make a fuss. That's exactly why we designed the Cirqula bowl. You simply place the Cirqula from the freezer in to the microwave. And it even looks fantastic out on the table. Finished your meal? Just place it in the dishwasher. A few more great qualities: the Cirqula is 100% leakproof and is made of indestructible material.
View the collection
Lovely to take along, the multi bowl
The Cirqula loves to come along with you. Take that delicious soup to work? Or vegetable sticks for on the go? Its leak proof lid enables you to carry it with you, no problem. Ideal for that salad with dressing. Or a tasty soup that you heat up in the microwave. We promise that it really won't leak. That's why we offer you a 100% leak proof guarantee.
check out the collection
The multi bowl for you
100% leak proof
Indestructible
For fridge, freezer, dishwasher and microwave
Safe to take out of microwave without gloves
BPA-free
Available in 8 sizes and 6 colours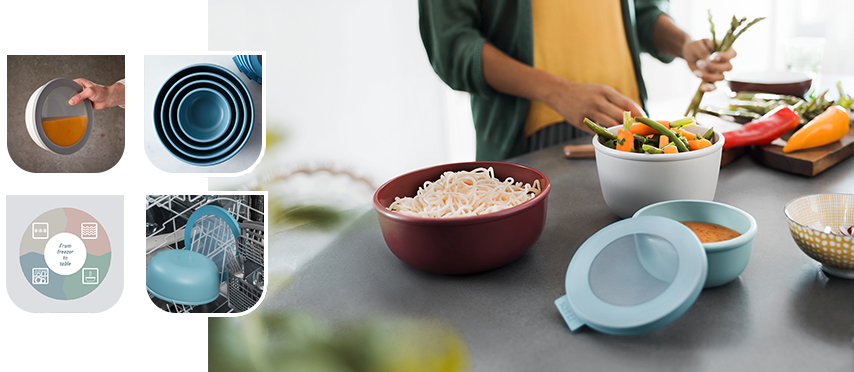 A beautifully set table
Did we mention that the Cirqula has many different purposes? You can store food in it and then heat it up again. The Cirqula is also a fabulous serving bowl. For tasty beans, your pasta salad or that lovely fragrant jasmine rice. For a beautifully set table in an instance!
Check out the collection
Storing and taking along made easy
The Cirqula is a specialist in storing and keeping fresh. You see it is 100% airtight and leak proof. Really convenient for taking to school or to work. Did you forget what you put in it? Its transparent window allows you to see what you have stored in your bowl.
A favourite out of the multi bowl
Cooking in the multi bowl? Absolutely! Our favourite is a nice hot snack: apple with cinnamon. Cut the apple (our favourite is Jonagold) in pieces and sprinkle some cinnamon on top. Shake it up in the Cirqula so that it's all nicely mixed together. Heat up the multi bowl (without the lid) for 35 seconds at 900 Watt and voila, your healthy snack is ready to eat! An added little bonus: your entire kitchen will smell of freshly baked apple pie!