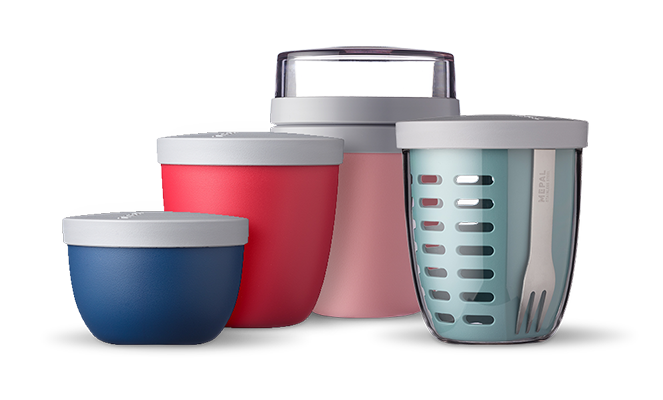 Choose the pot that suits you best
A quick snack before going to the gym or a wholesome salad for lunch? Taking your own food along is easy as pie with our pots. We have them in all shapes and sizes: From bite size to meal size. All pots are leak proof, simply pop them in your bag and then (still nice and fresh!) take them back out again. After use just place them in the dishwasher, ready for the next healthy snack.
Discover all our pots
Lunch pot
Our lunch pots are ideal for carrying soup or yoghurt. The biggest advantage: What is meant to be crunchy stays crunchy. The bottom cup is large enough so that you can easily mix both ingredients together.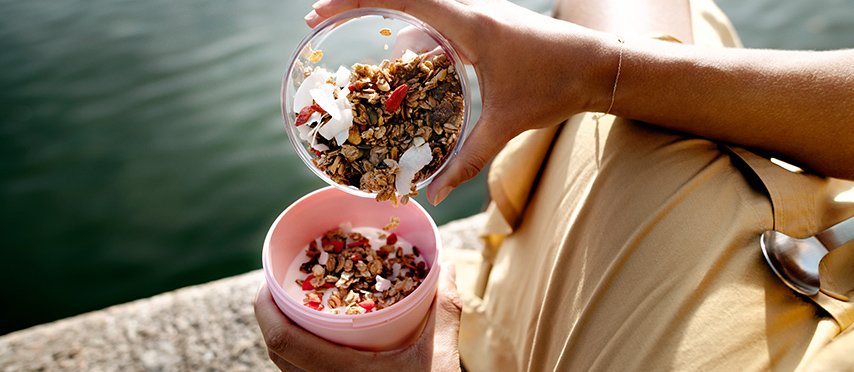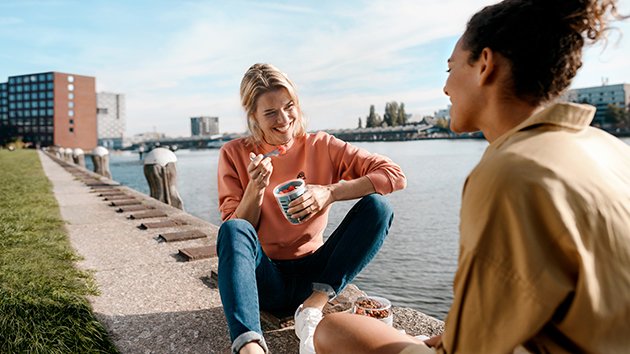 Fruit & Veggie pot
Healthy snackers please note: eating more fruit and vegetables has never been easier. The fruit- & veggie pot has been specifically designed to wash your fresh fruit and greens on the spot. Enjoy lovely sweet strawberries behind your computer or cherry tomatoes as a late afternoon snack on the train … bring on those vitamins!
view the Fruit & Veggie pot
Snack pot
Still some leftovers from yesterday? You can easily take them along in one of our snack pots. Whether you have a small appetite, our snack pot is ready and waiting for you. It may go in the microwave and after use simply place it in the dishwasher! The snack pot is available in 350 ml and 500 ml.