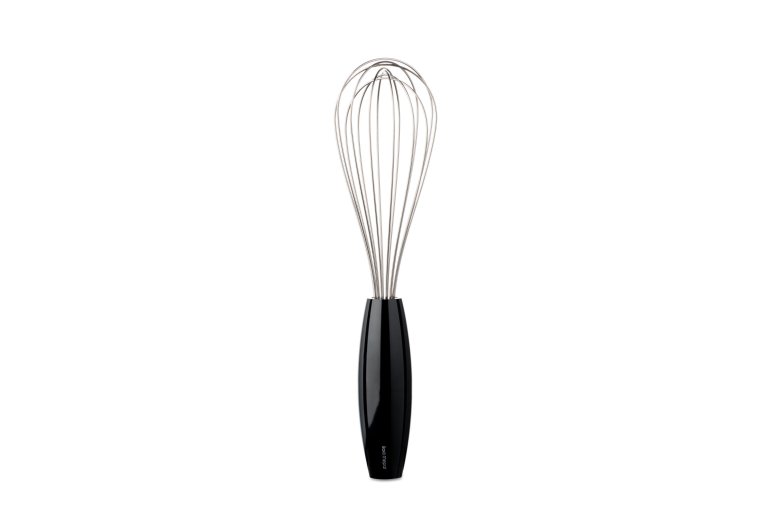 Whisk Large - Black
Large black whisk. This whisk from Rosti combines high quality stainless steel with melamine. Its grip is thick, making it comfortable to hold and allowing it to stand upright. This leaves you with a clean kitchen counter, very hygienic! › Description & Specs
Sturdy grip, comfortable to hold
Stands up straight: hygienic
Available in a variety of colours
on wish list
› business order
One-off delivery
Direct delivery, volume discount from 100,-
Order regularly
Special quotation, personal contact with the account manager, min. order value 500,-
Already a retail customer?
Log in on your personal b2b-account
Description
Large black whisk. This whisk from Rosti combines high quality stainless steel with melamine. Its grip is thick, making it comfortable to hold and allowing it to stand upright. This leaves you with a clean kitchen counter, very hygienic!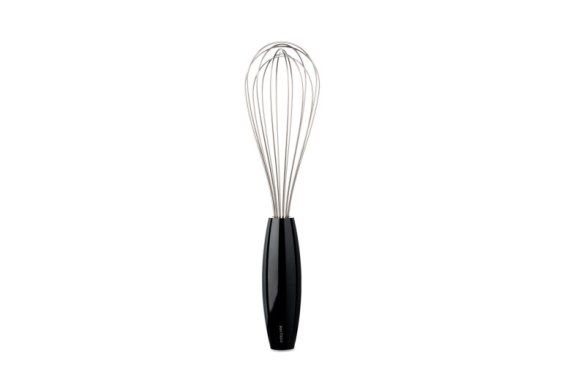 Specs
Material
Roestvrijstaal (RVS), Melamine

Dishwasher safe

Not freezer safe

Not microwave safe

Suitable for contact with food

0% BPA