Serving tray
Serving tray
A serving tray for cosy coffee moments with the family, for that breakfast in bed, or for that little dinner party in the garden. The serving trays from Mepal are there for all those cosy moments.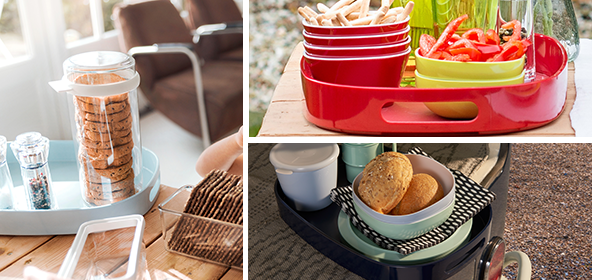 Serving tray for all those special moments
Sunday morning, hustle and bustle in the kitchen. That familiar noise of the coffee machine and the smell of freshly baked rolls creeps up along the stairways. It won't be long now before a beautifully filled Mepal serving tray will be placed on your lap. A moment of pure bliss!
The serving trays from Mepal come in variety of colours. So you will always be able to find one to match your dinnerware, for that precious moment of bliss.