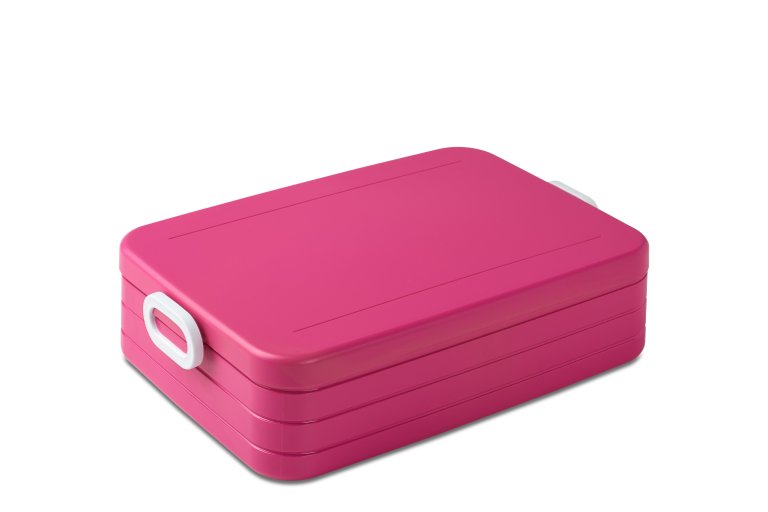 Lunchbox Take a Break large - Pink
Lunchbox Take a Break large in pink. This large pink lunchbox from Mepal is suitable for up to 8 sandwiches. It has a special sealing ring which will ensure that your sandwiches stay nice and fresh. It also has a practical divider, which can be used to separate different types of food. Don't hesitate to take your own favourite lunch with you in the Take a Break lunchbox from now on! It is not only cheap, but also tasty and healthy! › Description & Specs
Food stays fresh
Food can be separated with divider
Made in Holland
on wish list
› business order
One-off delivery
Direct delivery, volume discount from 100,-
Order regularly
Special quotation, personal contact with the account manager, min. order value 500,-
Already a retail customer?
Log in on your personal b2b-account
Description
Lunchbox Take a Break large in pink. This large pink lunchbox from Mepal is suitable for up to 8 sandwiches. It has a special sealing ring which will ensure that your sandwiches stay nice and fresh. It also has a practical divider, which can be used to separate different types of food. Don't hesitate to take your own favourite lunch with you in the Take a Break lunchbox from now on! It is not only cheap, but also tasty and healthy!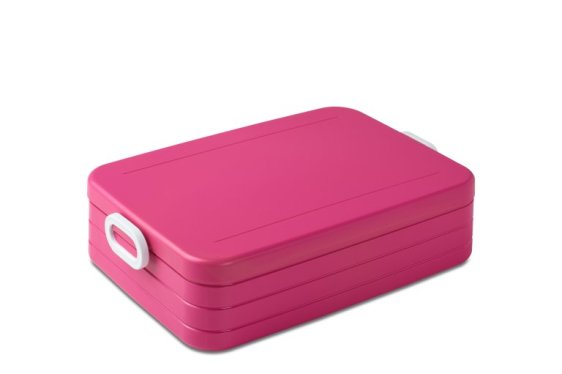 Specs
Series
Lunchbox Take a Break
Material
Acrylonitril butadieen styreen (ABS)

Dishwasher safe

Not freezer safe

Not microwave safe

Suitable for contact with food

0% BPA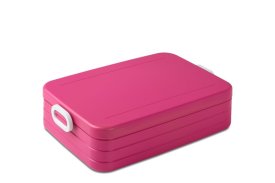 Lunchbox Take a Break large - Pink