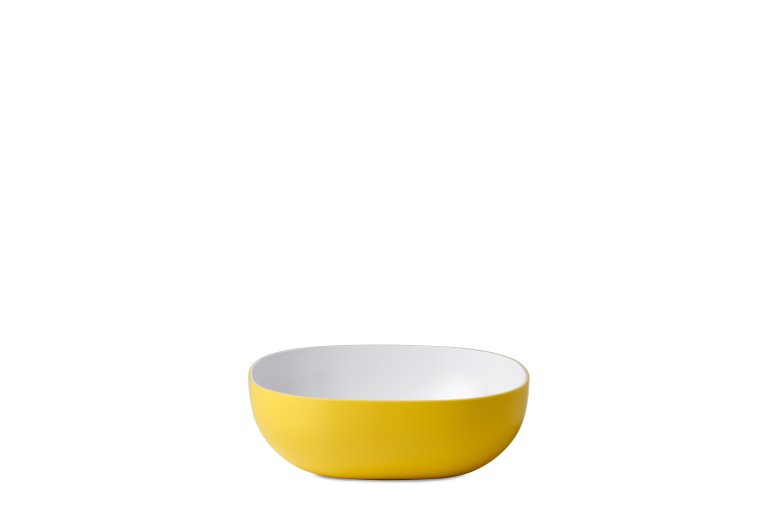 Bowl Synthesis 600 ml - Latin Yellow
Serving Bowl Synthesis 600 ml in Latin Yellow. This beautiful Synthesis bowl is ideal for serving small salads fruit, desserts and soups. › Description & Specs
Bowl in duo tone colour
Available in a variety of colours
Food looks more attractive
on wish list
› business order
One-off delivery
Direct delivery, volume discount from 100,-
Order regularly
Special quotation, personal contact with the account manager, min. order value 500,-
Already a retail customer?
Log in on your personal b2b-account
Description
Serving Bowl Synthesis 600 ml in Latin Yellow. This beautiful Synthesis bowl is ideal for serving small salads fruit, desserts and soups. The contemporary design of the Synthesis series is a result of melting square with round, giving it a sleek, natural shape. A duo- tone colour concept has been used ; white on the inside and coloured on the outside, so that meals can be presented at their very best. A must for every household! The yellow Synthesis serving bowl 600 ml is also available in 3 other sizes of 250 ml. 2.5 and 4.0 litres.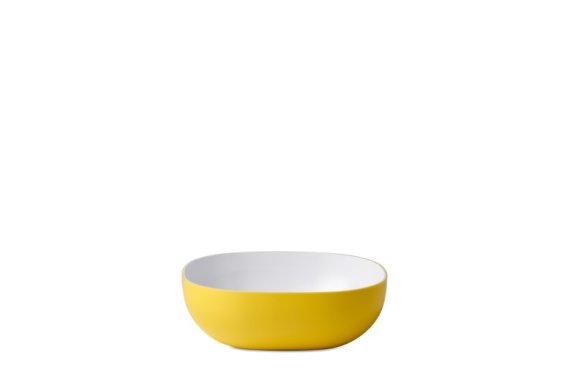 Specs

Dishwasher safe

Not freezer safe

Not microwave safe

Suitable for contact with food

0% BPA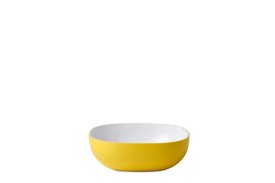 Bowl Synthesis 600 ml - Latin Yellow